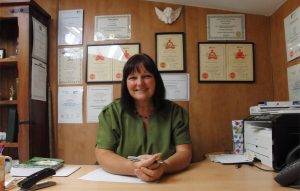 My name is Danielle M Bryant and I am a Holistic Therapist, Yoga Teacher, Author and Reiki Master/Teacher based near Caerphilly in South Wales. I am also co-founder and director of Shop Holistic Ltd (hence my nickname "Holistic Dani").
I am qualified in Kinesiology, Nutritional Therapy (including a specialist diploma in Nutrition for Cancer Protection and Longevity), Reflexology and Homeopathy, and I also have a diploma in Holistic Diagnosis Skills. I work in alignment with the Biological Laws of Nature (also called Germanic New Medicine, GNM and Germanische Heilkunde) and I specialise in Body Detox and Natural Health. I am currently studying Massage and continuing my studies in the Biological Laws.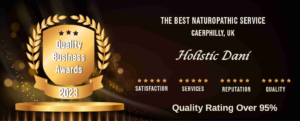 Voted Best in Caerphilly in 2023!
I am very pleased to say that I have recently won an award for the Best Naturopathic Service in Caerphilly for 2023, from Quality Business Awards! Please see more info HERE (takes you to an external website)
Health Freedom Activist
As well as an author, I am a health freedom and truth activist. I feel passionate about people's freedom of choice especially when it comes to their health and rights. On my blog website, daniellebryant.co.uk you will find many articles I have written, some of which have been published in the international health magazine "Health Freedom News" and on other websites.
NEWS: After having been to Austria to attend a training conference in German New Medicine, I am sharing this important information in various ways such as talks and workshops. Please visit my Events/Workshops page, like my Facebook page (Holistic Dani – Danielle M Bryant) and subscribe for updates on my blog website www.daniellebryant.co.uk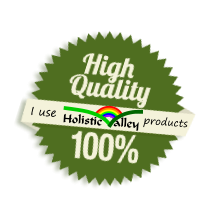 I only use top quality, trusted products, organic as much as possible. Most of the lotions and oils I use are hand-made by myself and they are all SLS, SLES & Paraben free. Additionally, I will never use products that are tested on animals!
Thank you for visiting my website. I hope you enjoy browsing!
Dani x