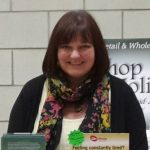 Thank you for visiting my website!
I am a holistic therapist qualified in Kinesiology, Nutritional Therapy, Reflexology and Homeopathy and have diplomas in Nutrition for Cancer Prevention and Longevity and Holistic Diagnosis Skills. I have studied and received training in German New Medicine and I am also qualified as a Reiki Master/Teacher, Angel Master/Teacher and Hatha Yoga Teacher.
I have personally practiced Yoga since 1997, however my path of study and research began back in 2005 when I discovered Reiki Healing. It is continuing today so I can offer a service as complete and holistic as can be, and I am currently studying Massage Therapy and continuing my studies in German New Medicine.
The way I work is with the holistic body, for the holistic body, with appreciation that we know what we need and have everything we need within us. I truly work on this concept and kinesiology ensures that any beliefs or preconceptions that myself or my clients may have do not influence the message the body is conveying. In line with this, I work with the principles of German New Medicine. For more information, please read my article of the Wisdom of the German New Medicine HERE
GNM is not only a new paradigm of medicine, it is also a new consciousness. It is the awareness that our organism possesses an inexhaustible creativity and remarkable self-healing capabilities. It is the recognition that each cell of our body is endowed with a biological wisdom we share with all living beings. – Caroline Markolin, LearningGNM.com. 
Along with my qualifications, I have extensively researched into Body Detox and Natural Health for my natural health business, Shop Holistic Ltd. I now work on a consultancy basis researching not only cutting edge natural health innovations and discoveries (often bringing back ancient wisdom and natural methods!), but also into the best source and variety/form of these products for optimum health. So as well as being able to advise you on many aspects of your current health situation including making nutrition and lifestyle changes where appropriate, I can also help you to source the best products at competitive prices (whether it's from Shop Holistic or another trusted company). This could save you from the many rogue traders, horrendously over-priced products, false science claims and pyramid selling often found in the natural health industry!
My Services
I offer all my skills as part of a combined Natural Holistic Health Consultation where I give you a full 'MOT' check and if required I also assess what therapies or path would be most effective for you. Of course, you may also book a single therapy, my sessions can include whatever you want and can be tailor made! If you are undecided, or want to have a chat before committing to a full session, I offer initial 15-minute consultations freely, or by donation if you wish.  My prices are modest and I feel that these are fair and very reasonable in comparison with the current market.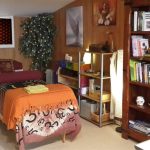 Sessions are held at Lotus Therapy Centre, a beautiful, peaceful therapy room situated at Shop Holistic, Bedwas, near Caerphilly in South Wales. There is a Premier Inn within half a mile. Please note that access to the therapy room is up a flight of stairs.
Health Freedom Activist
As well as an author, I am a health freedom and truth activist. I feel passionate about people's freedom of choice especially when it comes to their health and rights. I have dedicated much of my time freely (and often at my own cost) to spreading awareness of news & views that are not covered by the mainstream, including ways in which we can take back our power and protect ourselves whether it be in health, politics or human rights. I also run a local 'Awakening' group of like-minded people. If you are interested in attending any public talks, group meetings or events I am involved with, please view my calendar or contact me.
I have written many articles, mainly on health issues and some of which have been published in the international health magazine "Health Freedom News". I have also written many articles on other subjects which have been published to the website www.southwalesawakening.org and now on my new website www.daniellebryant.co.uk.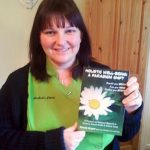 Please ask me first if you wish to copy or use any information on my website as much of it is subject to copyright issues as it is now included in my book.  I have had many articles and information that I have written copied and even claimed to be others' work in the past, and I feel this is disrespectful and dishonest. I am generally happy for the information to be used if it is not restricted, but please respect me by asking first and acknowledging me!
Thank you for reading x