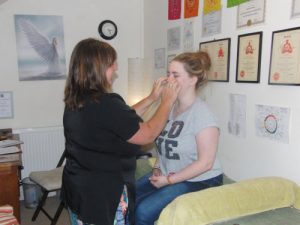 EFT, or Emotional Freedom Technique, is a method of tapping which clears blockages in the meridians, or energy channels of the body. It can have many uses for pain, emotions, weight, etc with very good results. These results can often be immediate, as the imbalances causing the emotions are 'reset', however some deeper issues may take some working through.
I may use this technique in one of your sessions if you wish, and we feel it is appropriate and could help you. I will also teach you how to use the Basic Recipe yourself so you can find benefit in between sessions, or even just by yourself.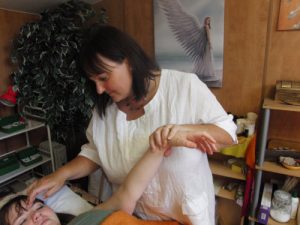 My Emotional Release sessions involve a combination of kinesiology with EFT. I have put together a targeted approach which uses a unique combination of tried and tested methods. We work through your emotions together with energetic guidance to discover a whole host of trapped and hereditary emotions. If you are dealing with a particularly sensitive or private issue, I am able to use a method which doesn't require you to tell me about your story. I can also use other methods that detach you from any scenarios which may be too painful to relive. Whatever path you want me to take, I will approach it with compassion, empathy and non-judgement, always respecting your confidentiality, and will never persuade you to do or tell me anything you are uncomfortable with.
See Price Summary page for current prices!
EFT is no secret. Self help instruction from founder Gary Craig is freely available on his website at www.emofree.com. There are no official EFT certification courses that are run from the source, and as this is the only real way to learn the true method without any one else's slant or cherry-picking, I am able to offer this as a Student of Gary Craig's Gold Standard EFT instruction at www.emofree.com.