Unit 30, Venture Wales, Bedwas House Industrial Estate, Caerphilly, CF83 8GF
Please see map and directions below as a satnav can take you the wrong way!
Turn right after the main entrance to Peter's Pies, just past the green railings and go straight down to the bottom of the workshops. I am Unit 30 – the last but one!
We have plenty of parking spaces available directly outside the warehouse.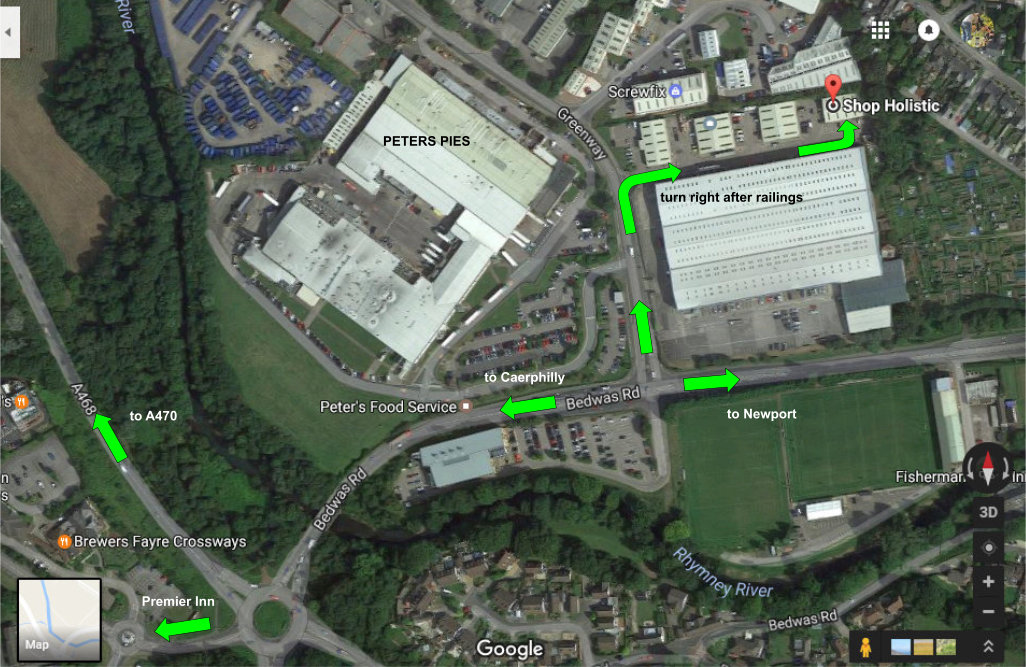 PUBLIC TRANSPORT
Buses from Caerphilly bus & train station run regularly along Bedwas Road, the main road outside the industrial estate, and the bus stop is just a few minutes walk from the unit. Buses that pass by are those for Newport, Graig-y-Rhacca, Bedwas/Trethomas. The bus stop is outside Peter's Pies in the area of the 'to Caerphilly' green arrow above, after you have gone over the bridge just after the Crossways roundabout. There is also a bus stop on the opposite side of the road for returning.